There are teachers who carefully plan every detail of a lesson, from circling questions to the story plot. Some people even write Movietalk scripts!
I'm more like this: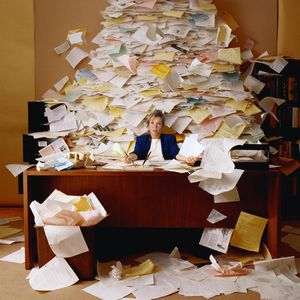 Since beer, climbing, reading, my other classes (Social Justice and English), friends, ladies, bicycles, Go, writing, family and other fun things take up so much time (and I'm lazy and disorganised), I generally don't plan much in Spanish beyond thinking uhh we should probably work on quiere impresionar and is there a Youtube video where a dog goes shopping? (yes there is).
Luckily for people like me we have things like Slavic and Hargaden's OWIs, untargeted stories etc. And thanks to a combination of my laziness and the epic powers of caffeine, we have some zero prep activities. These are easy on the teacher, they let us deliver loads of comprehensible input, and they personalise the class: we link kids to vocab.
Most importantly, these activities build community through tasks. Community– sharing a purpose, and feeling good about oneself and others in the group– is crucial for everyone. Language-class tasks, as Bill VanPatten notes, have two properties:
1. They use but do not focus on the language.
2. They have a meaningful, non-linguistic and communicative purpose (to entertain, to sort, to rank, to persuade, etc).
For Class Team, Funky Venn, Comic Panel and Partner Diagram, we do the following:
We solicit details from students.
We draw– quickly— on the board, overhead or doc camera.
We write key vocab.
We ask and answer questions, circling style, but don't beat things to death.
We don't introduce too much new vocab. 5-10 items for a 30-min session is lots.
The Class Team (or whatever)
For this, all we do is make some ridiculous drawings of various kids and group them into a team. Here, we made two soccer teams: No Lo Sé and La Mezcla. The players had superpowers. Saveena's was that she could text at the same time as she played. El Chongo has only one leg but luckily has wings.
Q&A here would be things like who has five legs? That's right, Jasraj has five legs. Whose superpower is being invisible? No, not Chongo: Hamza Dos is invisible! We would also personalise this by asking students these questions: Ravneet, do you have five legs, or three, or two? Sukhman, are you invisible? etc.
The Funky Venn
One day we were talking about dogs (I talk about dogs constantly), and I asked the class what do dogs like to do? and they said dogs eat, sleep and play, and then El Chongo said sounds like me! 😜
So I made a Venn diagram comparing El Chongo with dogs. Here it is:
Both sleep, run, play and eat. But El Chongo uses the bathroom while dogs use the ground, and dogs don't comb their hair, while El Chongo (Mexican Spanish for "man bun") does, etc.
My student Manjot (who goes by Muffin Princess in Spanish class) said I'm like cats, so we drew a Venn for her.
The Partner Diagram
My beginner student Khushi, taking a cue from her Spanish teacher, said yo tengo seis novios ("I have six boyfriends"). So of course we had to draw and discuss them. For this, we first drew Khushi, taking some liberties (she is hideous, has three eyes, and two noses). Then we added five boyfriends and one girlfriend. Then we invented weird characteristics for each (Hairie has no mouth; Alberto has short legs, etc).
The Q&A here involves tiene, body parts, and the relationships between them. So Adam is scared of Khushi (even though they are dating) and Atam is scared of Alberto.
The Personal Story (with picture)
This was inspired by Beniko Mason's Story Listening method, which is "pure C.I."– no "activities" after input. Basically, you tell a short story about yourself (or somebody famous), and you use 1-3 drawings to illustrate
Here, we have vocab on the left and my Grade 8 math teacher, Mr McKay, on the left. I started by describing 13 year-old me, and school, and math class. Then I drew Mr McKay. Then I told how he both looooooved coffee and cigars and was blissfully unaware of the existence of dental hygiene. As a result, we didn't ask him questions– he could kill bacteria from ten feet away with that dragon's breath– so as a result I got a C minus.
Here, we just tell a one-scene story and we do Q&A about both the story and the pictures.
(By the way the art was inspired by Stephen Krashen's famous C.I. demo.)
Comic Panel
Here, we draw a one-panel comic and include basic dialogue. Khushi said I'm getting 90% or more in Spanish and we argued a bit and I drew this. Note that my art is so staggeringly bad that I had to label Khushi and me.
Again we will do Q&A here. We can also recycle by erasing dialogue and adding other words.
When I finished with these, I took these photos. They will be added to the class soap opera (pasted into an MS-Word document) and printed.
Una Encuesta (a survey)
This is an old idea from textbooks. We take any subject– here, how kids feel about classes– and survey them. So I said raise your hand if you find Spanish interesting and then raise your hand if you find Spanish boring 😜.
I then talked about what were overall favorite/least favorite subjects etc. I was also able to ask a lot of comparison questions such as which class is more boring, Math or Spanish? and what is the most/least boring/interesting class?
This emerged organically out of me asking Justin ¿cómo son las matemáticas: interesantes o aburridas? during opening routine. You could make this waaaaay more interesting: who's the most/least _____ celebrity? You could survey class members and (treading with emotional care), find out what 4-6 kids like, whether they like ____ etc.
The basic system is, value judgements go across the top (eg good idea or bad idea, fun or boring, useful or pointless). Things being evaluated go down the side (eg swimming with shoes on, doing hwk in the bathtub, etc).
Picturetalk Plus Survey is another fun thing. Today Abdullah drew this:
So we Picturetalked talked this dragon. Then, we did a survey: if you had your own dragon, what would you do with it? Here is what the 1s came up with.
ANYWAY…I hope you can use and enjoy these zero-prep activities. Got any more ideas? Email me or leave a comment.